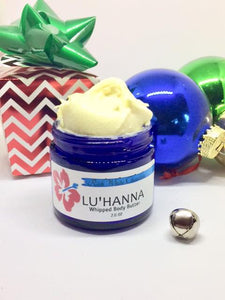 Rich White Chocolate Whipped Body Butter
LU'HANNA
Regular price $18.00 Sale
This whipped body is luxurious and nourishing. It has the rich sweet smell of white chocolate from the natural scent of the butter and oils in it. It is naturally packed full of vitamins to feed your skin. Handcrafted just for you.
It can be used on all skin types
cocoa butter
shea butter
sweet almond oil
coconut oil
The information on this website is for educational purposes only and is in no way intended to diagnose, treat, cure, or prevent any disease or health condition. If you have medical concerns regarding yourself or your family you should seek the advice of qualified, licensed health professionals. This information has not been evaluated by the Food and Drug Administration.